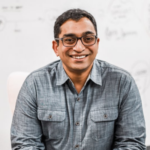 Satyam Kantamneni
Google Design: Design is [Business] – The Merging Reality of Design and Business
In this talk, Satyam shares many of his personally hard-won insights about the relationship of business and design. He will introduce key concepts such as "design premium", "business risk", and "impact ratios" that push the conversation further...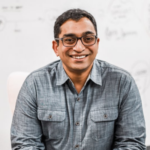 Satyam Kantamneni
ProductCampSV: Experience Roadmaps – The Hidden Catalyst Of Your Product Strategy
Most product managers are very comfortable with creating and tracking a product roadmap as part of their role. Unfortunately, most of these product roadmaps still curate features and releases. Interestingly as the market continues to evolve to...